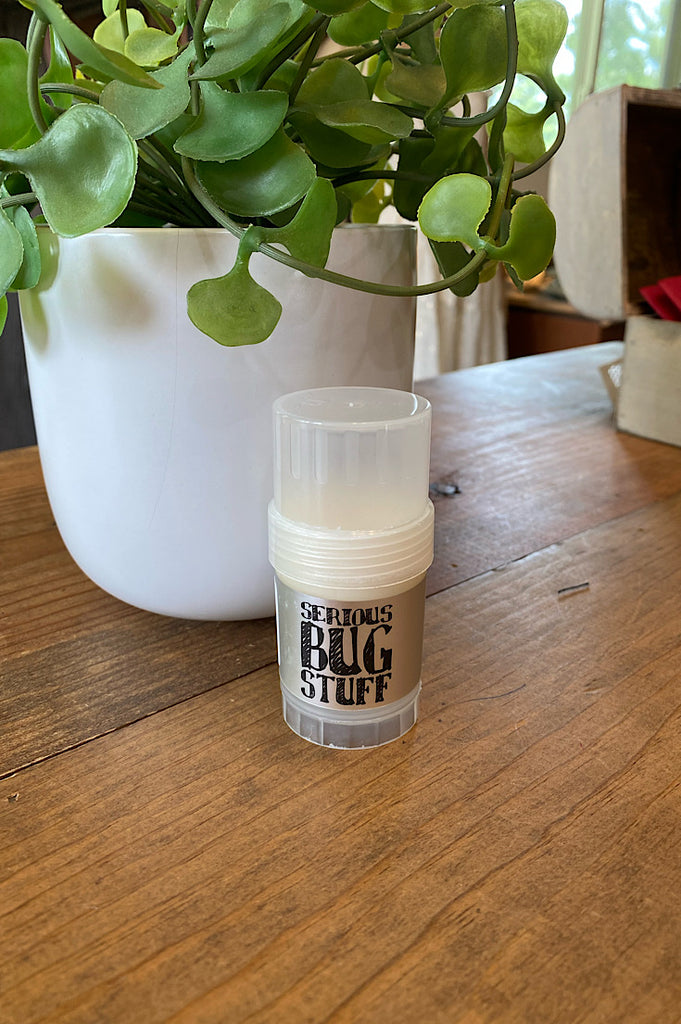 Serious Bug Stuff Bug Balm
Serious Bug Stuff Bug Balm
$16.00
You guys....this is serious!   And it works!  And it smells amazing!  No more nasty sprays or creams.  This is a roll on bug repellent that is all natural and smells heavenly.   It has all the essential oils to keep those little buggers away and all the good stuff for your skin.  Available in 3 sizes...perfect for the pool bag, baseball/softball/soccer bag or your purse.  
Medium .75oz
Large 2 oz
Handmade in Jacksonville, IL
Contains Nut Oils. For external use only.